A Bazaar Evening on the Maumee River
Saturday February 17, 2018
4pm – Midnight
Save Maumee's ONLY FUNDRAISER FOR THE YEAR!
Address: TekVenture Inc. 1550 Griffin Street, Fort Wayne, Indiana 46803
Located in the old River City Complex on the south side of the Tecumseh Bridge.
Save Maumee presents A Bazaar Evening for you along the Maumee River at TekVenture Inc.  ~ the 20,000 square foot, heated building should hold many surprises the weekend after Valentines Day! So bring your sweetheart, or find one at our bizarre event!
Save Maumee plans to WOW you with another fabulous fundraiser to help protect water quality in the Maumee River and the 11 million people downstream!  This will be our only fundraiser for 2018.
The Be Colony will be our headliner band! U.R.B, Wil Brown, The Last Word, Venus in Jeans, The Vision of the Machine, Totally Orange Time Machine

MORE BANDS ARE COMING!
Art Gallery with Wunderkammer Company
Bazaar Shopping – awesome selection of vintage and hipster fabulousness
Belly Dancing with Sorya Mahadia
Henna
Photo Booth
Fear Factory will be open for you to enjoy
Silent Auction
Most delicious food on earth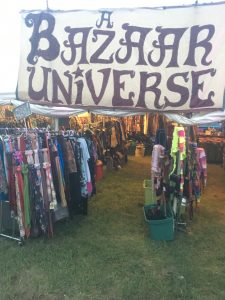 So bring your wallet, your kids, your friends and the neighbor…and don't miss this one!
Special thanks to our donors!