ALL Save Maumee activists have been unpaid VOLUNTEERS since the birth of this grassroots movement. First Board of Trustees were voted-in by Save Maumee Members in May 2012.
We have done the work on our good word alone!  Now we are asking for your help through your purchase of a membership!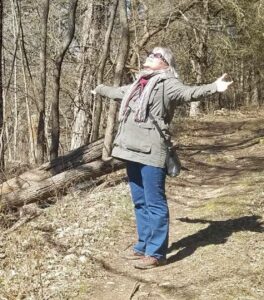 President, Sharon Partridge
President Term 2023-2025
Following 10 years of employment as a Park Naturalist, Sharon spent 16 years with the State Departments of Natural Resources and Environmental Management investigating and resolving urban and agricultural water quality concerns. She is a contributing author to the Indiana Storm Water Quality
Manual. Sharon retired from state government in 2017, and currently works as a Consultant, providing education and outreach activities for watershed organizations and Soil and Water Conservation Districts.
She has spent nearly half of her career working on the Maumee River/Lake Erie connection to water quality problems. Professional Experience: Stormwater Specialist, Program Manager, Naturalist, Educator, Veterinary Assistant, Wildlife Rehabilitator. Personal Life: Foster parent. Volunteer at Soarin Hawk (rescue team). Partner, Brian Grubb. Children, Stephanie (Portland, OR), Preston (Estes Park, CO). Hobbies: kayaking, hiking, gardening, travel, art (mandalas and tile mosaics).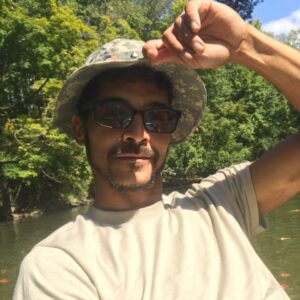 Vice President, Jesus Rosario
Term 2023-2025
Jesus Rosario, a 20 year military veteran and FTW transplant, has been living in the city for over 18 years and is currently employed by the city Parks and Recreation Department as an Event Coordinator. Jesus has been involved in various non-profit organizations since 2013. He has experience working in a
variety of roles including volunteer, program director, instructor, coach, board member, treasurer, organizer and special committee member. His love of plants and nature began as a child growing up in Puerto Rico. Through continued shared knowledge and experience Jesus has grown his passion for
horticulture and is focused on soil regeneration methods that can be applied in urban and suburban areas. Raising awareness within communities by educating the public on how we can protect our natural resources is one of his main goals.
Treasurer, Jain Young
Term 2013-2024
Jain is a founding member of Save Maumee, serving as Treasurer of the Board since 2013, and previously as Fiscal Sponsor through the nonprofit Heartland Communities since 2006. Jain holds a Master of Arts, Executive for Public Service from Ball State University. She has performed administrative nonprofit work for the Housing Authority of Fort Wayne, Indiana, Girl Scouts of Limberlost Council, the United Way of Allen County, and The Workers' Project. She is currently a public servant on the Allen County Soil & Water Conservation District Board of Supervisors, where she contributes to watershed
efforts and programming to improve water quality. She serves as Administrator of Heartland Communities, Inc. and as the Project Manager of Plowshares Local Food System Project. Heartland Communities operates the Rose Avenue Education Farm on Save Maumee's property at 501 Rose Avenue, New Haven, IN.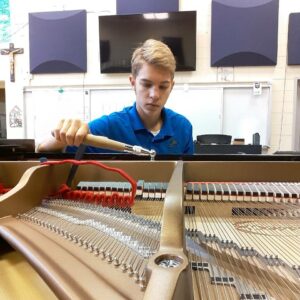 Secretary, Jacob Hardy

Term 2023-2025
Jacob is a senior at the University of St. Francis. He'll graduate in May, 2023 with degrees in biology and environmental science. He came to Save Maumee as a summer intern in 2022, and is staying on as a board member. Jacob is interested in doing a little bit of everything- site work, education, river cleanups, and grant writing. He plans to work in a state park during the summer of 2023 as a Naturalist before accepting a full-time position somewhere. He is also planning to become a certified Indiana Master Naturalist this spring. "In my free time, I tune pianos, fix cars, and travel in my converted school bus. I'm looking forward to learning the ins and outs of running a nonprofit and making connections within the conservation world."
---
---
Board Members: Term 2023-2025


Board of Directors
Lauren Conklin

Lauren joined Save Maumee late 2016 and was elected as a Board Member on November 6, 2017. Work ethic and dedication to social change combined with her "get it done, make it happen" attitude and actions, has not only contributed to river restoration work, but local community building. Lauren is a Fort Wayne native and activist. She is passionate about the pursuit of environmental and social justice.
After working 2017 Earth Day weekend, she was handpicked to work in New Haven, Nature Center. As a New Haven Adams Township, Parks and Recreation employee, she maintained trails at Moser Park and Deetz Nature Preserve, and selectively removed invasive species, while organizing and teaching students. "Educating children about the importance of ecosystems and helping them to understand their role in protecting the environment is the only way to see real and positive change." Through her time with Save Maumee, Lauren has completed the Hoosier Riverwatch Program, holds a certificate from Purdue University from the Indiana Watershed Leadership Academy, and completed herbicide application certification through Purdue. She now leads the hands-on work at the Rose Avenue Rehab property as project manager and is creating a Land Management Plan. When Lauren isn't on the riverbank or working to improve her community, she is belly dancing, gardening, researching, traveling to national parks and new places in a big brown van, and spending time with her three cats and partner.
"I will either find a way, or make one." -Hannibal


Board of Directors
Brian Johnson

Brian has always cared about undeveloped natural areas. A regular family litter pickup along his entire one mile stretch of home road is among his earliest fond memories. When he was 18, the #1 item on his list of life goals was to preserve a piece of land forever. This goal was accomplished in 2019 when he donated 22 acres of land in Fort Wayne back to the Miami Nation, the land's original owners and caretakers. In 2013 he purchased a former construction dump near the SMGO Rose Ave property and received a USDA NRCS EQIP grant to restore the property. A graduate of IPFW and the Indiana Watershed Leadership Academy, Brian has also served on the boards of two other non-profits. He enjoys spending his free time killing invasive bush honeysuckle, hiking, bicycling and reading. He is currently an administrative assistant for the Indiana Department of Transportation in Fort Wayne. Before that, he was an administrative assistant for IPFW (Testing Services & Dental Education), Ivy Tech (Testing Services), and University of Arizona College of Medicine – Phoenix (Faculty Development). He has been to all 50 states, Puerto Rico, DC and 13 countries. He has lived in 12 states.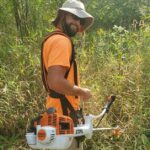 Board of Directors
Justin Schiffli
Justin, a Fort Wayne native, has been involved with Save Maumee for about 10 years. Within that time, Justin has been a part of some of Save Maumee's bigger projects like the Riparian Buffer Initiative and has played a significant role in trail setting, invasive removal, native species planting and more. With experience from working with local and state foresters, Justin has picked up professional techniques that make him an asset to the organization. He would like to see Save Maumee's purpose grow with intent through continuing the mission efficiently, effectively and professionally.
"I envision a true community based non-profit expanding into something that all of us have only ever dreamed it to be."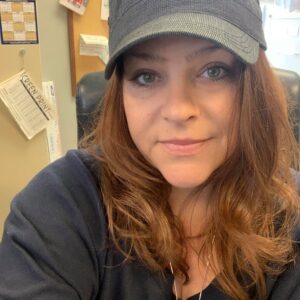 Board of Directors
Mikila Cook
Mikila is currently the Office Manager for the Allen County Soil and Water Conservation District where her efforts are primarily focused on community outreach, event coordination, and education. Mikila's educational background is in business administration and marketing. She has over two decades of experience in business management with a strong focus on accounting and marketing.
As a child, she grew up at C.O. Mollenhour Conservation Camp in Silver Lake, Indiana where her parents were caretakers. The setting, along with interaction with the board of supervisors, sparked her passion for all things conservation. Upon completion of school, she spent two years traveling the US and Mexico where she was able to work on a regenerative farm, volunteer at an ecovillage, install irrigation systems and cisterns with Huichol Indians, and learn about the benefits of permaculture. Mikila moved to Fort Wayne sixteen years ago with her partner Dan. Upon moving to the area she accepted a position with Whatzup, a local arts and entertainment publication. During her tenure with Whatzup, she became deeply involved in our local arts community. She has served on numerous boards and advisory committees over the past ten years to help grow our thriving arts programs.
Mikila is the mother of two 'grown' children. She resides on the south side of Fort Wayne with her partner Dan and their three dogs. In their time away from work, they enjoy growing food, hiking, spending time on the rivers, traveling, and the company of good friends.
'Between every two pines is a doorway to a new world'
~ John Muir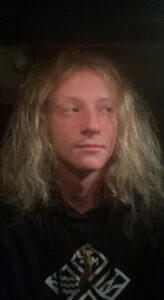 Board of Directors
Noah Wright-Piekarski
Not originally of Fort Wayne, Noah has gained a fondness for the rivers and the land around them. He kayaks all year round and can be found picking up trash in all kinds of weather. He's been known to walk through icy waters to pick up trash. Noah turns trash into treasure through his artwork. He has experience driving machinery and often helps Justin Schiffli when he's doing native planting burns or general land management. Noah also watches for poachers on the Rose Ave. property and picks up trash along another property along the St. Joseph river. He brings new ideas to the Save Maumee board and is excited to be a part of the team.

Founder
Abigail Frost-King
(260) 417-2500
President Term 2017-2020
Vice President Term 2012-2016

Began research on the Fort Wayne Rivers in 2001, after purchasing a "beachfront" property on the Maumee River near downtown Fort Wayne. Save Maumee restoration projects began in 2005.
Bachelor of Arts in Communications; Interpersonal & Public Speaking from Purdue University; Minor in Government & Business
Purdue W. Lafayette Extension Office; Watershed Leadership Academy
Watershed Coordinator / Watershed Expert  2009
Maumee Valley Heritage Corridor Board of Directors
Environmental Consultant: Region I    2009-2014
Upper Maumee Watershed Partnership Treasurer & Steering Committee Member for the Upper Maumee Watershed Management Plan development 2009-2015
Save Maumee Riparian Buffer Initiative Manager and received continued funding for the program through 2021. The continuation of the Riparian Buffer Initiative, will include 9 sites totaling approximately 2.5 linear miles of restored ditches and streams in Allen County.  Abby works to implement the Upper Maumee Watershed Management Plan with a Federal Great Lakes Restoration Initiative (GLRI) grant, administered through the USDA Forest Service.   January 2016 – January 2021