ALL Save Maumee activists have been unpaid VOLUNTEERS since the birth of this grassroots movement. First Board of Trustees were voted-in by Save Maumee Members in May 2012.
We have done the work on our good word alone!  Now we are asking for your help through your purchase of a membership!
President & Founder
Abigail Frost-King
(260) 417-2500
Term 2017-2020

Began research on the Fort Wayne Rivers in 2001, after purchasing a "beachfront" property on the Maumee River near downtown Fort Wayne. Save Maumee restoration projects began in 2005.
Bachelor of Arts in Communications; Interpersonal & Public Speaking from Purdue University; Minor in Government & Business
Purdue W. Lafayette Extension Office; Watershed Leadership Academy
Watershed Coordinator / Watershed Expert  2009
Maumee Valley Heritage Corridor Board of Directors
Environmental Consultant: Region I    2009-2014
Upper Maumee Watershed Partnership Treasurer & Steering Committee Member for the Upper Maumee Watershed Management Plan development 2009-2015
Save Maumee Riparian Buffer Initiative Manager and received continued funding for the program through 2021. The continuation of the Riparian Buffer Initiative, will include 9 sites totaling approximately 2.5 linear miles of restored ditches and streams in Allen County.  Abby works to implement the Upper Maumee Watershed Management Plan with a Federal Great Lakes Restoration Initiative (GLRI) grant, administered through the USDA Forest Service.   January 2016 – January 2021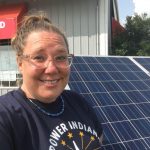 Vice President
Andrea Hamman 
(260) 908-1759
Elected as Vice President Nov 4, 2019
(2019-2021)
Andrea Hamman has always wanted to make the world wonderful around her, so after receiving a Bachelor of Social Work from Ball State University, with Minors in Sociology, Counseling Psychology, Gerontology and Human Development, she then dedicated the next decade of her life to as a Hospice Social Worker.  Continuing her education at Purdue Extension Office, earning a Master Gardener Certificate, has increased her love of outdoors and natural spaces.
After realizing the complexities of raising two children, she chose to focus on her family. Teaching by example has lead her to a life of volunteerism and advocating for social justice.  Volunteer roles have included organizing a peer support group for mothers and is Vice President of a parent / teacher organization.
Volunteerism has always been an integral component in her desire to be "The Change." Looking to live authentically, joining Save Maumee was a logical step in promoting concrete change.  Andrea was elected to the Board of Directors on November 5, 2018 and through her dedication and merit, was elected as Vice President Nov 4, 2019, to serve her term from 2019-2021.

Secretary
Lauren Conklin

Term 2018-2020
Lauren Conklin joined Save Maumee late 2016 and was elected as a Board Member on November 6, 2017.  Work ethic and dedication to social change combined with her "get it done, make it happen" attitude and actions, has not only contributed to river restoration work, but local community building.  Lauren is a Fort Wayne native and activist. She is passionate about the pursuit of environmental and social justice. After working 2017 Earth Day weekend, she was hand picked to work in New Haven, Nature Center.  As a New Haven Adams Township, Parks and Recreation employee, she maintains trails at Moser Park and selectively removes invasive species, while organizing and teaching students.  "Educating children about the importance of ecosystems, and helping them to understand their role in protecting the environment, will positively change the world."
"I will either find a way, or make one." -Hannibal

Treasurer
Jain Young
Term 2013-2020
Jain Young holds a Master of Arts in Executive for Public Service from Ball State University. She has performed administrative nonprofit work for the Housing Authority of Fort Wayne, Indiana, Girl Scouts of Limberlost Council, the United Way of Allen County and serves as Administrator of Heartland Communities, Inc. She is currently the Project Manager of Plowshares Local Food System Project.
Board Member
Ellen Bauman
Board Member elected 11/06/2017
Current Term 2019-2021
Ellen Bauman – As Market Manager of local Windrose Urban Farm, she manages disadvantaged youth at this local mushroom farm. Indiana native, life long learner, former ECE teacher, Save Maumee Volunteer since 2011, mother, aspiring gardener of all things yummy, useful and beautiful. Ellen prefers a phone call or text.
260-739-8748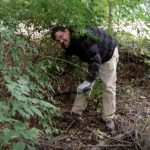 Board Member
Aaron Goulet
Elected November 6, 2018
Current term 2018-2020
Aaron Goulet has volunteered with Save Maumee since 2011 and is passionate about protecting our rivers and environment. He is a father & husband who loves the outdoors and feels most at home in the woods. Aaron works in sales & business development for his own local reusable packaging services and recycling company, where he spends his days helping companies implement and manage reusable packaging systems. In addition to being a member of Save Maumee, Aaron Goulet is a member of several other environment organizations, including; Friends of Salamonie Forest, ACRES Land Trust, Indiana Forest Alliance, and the Northeast Indiana Sierra Club group.
Board Member
Tricia Clifton

Elected 11/4/2019
Current term 2019-2021
Tricia Clifton has been an asset to Save Maumee since she came to Earth Day in 2018 to plant a tree with her (then) 5 year old son, Earl Lee. She moved to Fort Wayne in 2017 with her family, from Portland Oregon and wanted to reach out in her local community to make it better.  Her son attends Arcola Elementary School, where his father attended!  Ever since planting his first tree, "Early" and Tricia love to help on the riverbanks, and they are both welcome helpers! Tricia is a lover of nature, with awe and respect for our shared planet.  She believes that small acts in our everyday lives are key to protecting it for generations to come. Tricia and her husband Tony think that they have found a home with Save Maumee volunteers because "these people are my tribe, and they are not only fabulous, but have enriched my life in so many ways!" Tricia wants to encourage anyone that wants to make a difference to get out to one of the events and help with the shovel ready projects!  She told the group in September 2019 that she is becoming good at identifying the native trees we plant, when compared to the invasive species! This is not a small task! We are so proud to call this hard-working, positive woman our own!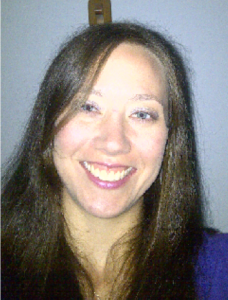 Current President Emeritus
Lydia LaMont 
(260) 715-9913
Lydia LaMont grew up in Skokie, Illinois, and graduated from Loyola University Chicago in 2004 with a Bachelor of Arts in Sociology.  Shortly thereafter, in 2005, Lydia moved to the Fort Wayne area.  She worked as a legal assistant for several years, and was the Administrative Assistant to academic affairs/administration and outreach at Indiana Tech Law School.  She is currently attending Loyola School of Law Chicago, IL and remains an active member of the Board as our previous president. She wrote the GLRI grant that Save Maumee administered from 2016 through 2019.  Ms. LaMont has a 6 year old son.
Lydia has been peripherally involved with Save Maumee Grassroots Organization since 2006, when she read about the 2nd Annual Earth Day River Clean-Up in the Journal Gazette.  Since that time, she has attended every Save Maumee Earth Day celebration and was a member of the road crew for the 2014 Canoe Trip.
Lydia is committed to making a difference in the way people treat the environment and relate to the natural world, specifically the Maumee River.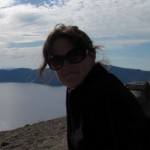 Current Consultant
Marissa Renz
Owner of Plant Happiness, Landscaping & Gardening
Bachelor of Science in Public Affairs, Major in Environmental Policy, Indiana Master Naturalist
Much of Marissa's research has included water quality, wetlands, native plants, and agriculture. Continuing to research and test gardening methods has become both a hobby and passion personally, but she also enjoys sharing those experiences with fellow gardeners. Using her own backyard as a "test" garden, she helped to design and install her own organic rain garden, food garden and flower garden.
Advocating native plantings in our backyards, especially Rain Gardens, she sees the potential for capturing a large portion of runoff by replacing open lawns with Native Gardens. The increase in runoff, due to the growing number of impervious surfaces, results in an increase in pollution to the waterways. Replacing impervious surfaces with Rain Gardens allows for the water to be diverted, filtered, and recharged.
"It only makes sense aesthetically, economically, and ecologically to work with nature. Studies have been done and success stories exist in other areas of the country, but not here. With the population continuing to grow in Allen County, it's time for city officials to take a serious look at the overall picture. We cannot continue the same archaic practices and expect the quality or the quantity to get any better.  Combining a variety of techniques such as using raised beds, composting, and companion planting (using annuals, herbs, and vegetables along with Native Plants and ornamentals) she has been working to promote an outdoor living space that is aesthetically pleasing, while also encouraging a healthy ecosystem in her backyard.

former Vice President: Term 2017-2019
Contact: 260-255-1103
Celia is a strong advocate for protecting public health through raising awareness on the condition of the Maumee river, and all streams, ditches and drains that empty into it. She is currently focusing on the Western Lake Erie Basin's Domestic Action Plan for Indiana and developing strategies for collaborative projects. Her role as Save Maumee's Vice President (2017-2019) included research, in the field networking, record keeping and holding government entities accountable.
Celia in Washington D.C., representing northeast Indiana for Clean Water Week  2012
Elder is currently working as an Administrative Assistant at Manchester University's College of Pharmacy, Natural and Health Sciences. She has a passion for the Fort Wayne community, and serves on numerous boards including the Upper Maumee Watershed Partnership group, and Chairs the Northeast Indiana Sierra Club Group. Celia has been an active volunteer for Save Maumee since 2008, and has been referred to as Save Maumee's right arm and executive minion.
---
---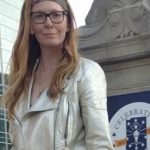 Jennie Nicklin, Board Member elected 11/06/2017                               Term 2017-2019
Jennie Nicklin – As a mural painter and philanthropist, she loves to attend meetings, make art and work on causes which help to draw people closer to community and environment.  Bringing people together with commonalities is a specialty. Jennie prefers a phone call or text…and loves peanut butter.  She logged the most volunteer hours in 2018.
260-909-1332
---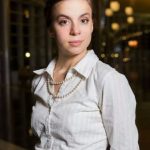 former Board Secretary 2016-2018

Alissa Hart
Email Alissa Hart
Alissa is a Fort Wayne native. She graduated with a Bachelors in Science of Philosophy. Her senior thesis was a community building theory based in popular education movement seeking to empower people and communities to reach economic justice. She is an avid reader and loves the outdoors. She spent time volunteering with the Nature Conservancy doing habitat restoration in many differing nature habitats. She has been canoeing and enjoying the rivers of Indiana all her life, so naturally after college she started volunteering with Save Maumee! Through this work, she realized the severity of the issues regarding water quality. She is very happy to be a part of this amazing community movement, to build relationships, and to educate the public about the organization's goals; ultimately gaining momentum in working toward improving the Upper Maumee Watershed.
Ms. Hart says that, "Being involved with Save Maumee is one of the most exciting opportunities I have ever had, to participate in true social and environmental change, I was honored to sit as this Board of Trustee's Secretary."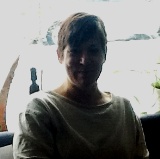 Former President 2012-2014
Kerry L. Sharpe

After living on both coasts, the mountains of Colorado and the canyons of Utah, Kerry moved to Fort Wayne. While completing a Bachelor in Secondary Education she interned with the City of Fort Wayne contract compliance department. This experience allowed her to gain knowledge about the workings of city government.
After obtaining her Bachelor of Science in Public and Environmental Affairs Kerry worked for Community Action Recycling Enterprise (C.A.R.E.) and helped start the first recycling contract in Fort Wayne. From there she accepted the position of Risk Manager for Allen County where she worked with county departments assuring compliance with OSHA, IDEM and numerous other federal and state agencies.
Kerry made the decision to put her professional life aside to raise her three children. While doing so she served on the PTA and volunteered on the board for Youth and Adult Soccer league at both the local and national level. Kerry found her passion in volunteer work and continues on her path to aid in environmental conservation and preservation through groups such as Trail Blazers, Wild Walkers, ACRES and becoming a certified Indiana Master Naturalist and Riverwatch Stream monitor. Her work with Save Maumee was attaining the 501(C)(3) designation in 2013 and corresponding project development.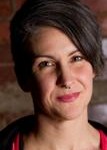 Former Event Coordinator 2009-2013
After graduating from a three-month program at the oldest Yoga Institution on the world, Yoga Institute of Mumbai Class of 2011, Michele brought the healing of yoga to Fort Wayne at her business, True Potential. She serves her business as a Wellness Coach, Massage Therapist, Fitness Instructor, and Acrobatic Performer. She performs Massage; Deep Tissue, Hot Stone, Indian Oil Massage, Reflexology, Thai Yoga, Pilates (mat and equipment), general group fitness classes, partner acrobatics, dancing, and aerial silk performing. She is always learning and adding to her repertoire of skills. Michele graduated May of 2011 from Indiana University–Purdue University Fort Wayne in General Studies and has a degree in Therapeutic Massage from Ivy Tech, class of 2004.
Michele was the founding President of the IPFW Yoga Club and was instrumental in the growth and success of the club throughout her time at IPFW. Michele and her two children have been active volunteers in Save Maumee's work since 2009. Michele created the idea for Save Maumee's Biweekly Eco-Walk during the Summer of 2012, and was the force that produced successful attendance at these outside biweekly events.

Former Event Coordinator 2010-2013
Doris Moyers-Hornbogen
Bachelor of Arts in Anthropology with a minor in Religious Studies
Learning Center Site Coordinator for the local Literacy Alliance
IPFW Fine Arts Teaching Assistant
FWCS Substitute Teacher
Committed to education, Doris has been involved in various educational enterprises within our community. Additional work as writing consultant, research assistant, and IPFW course consultant has furthered her interest in overall education.
Both her upbringing in Germany and subsequent move to Indiana have impacted her understanding of environmental conservation significantly, inspiring her to become a representative for our rivers. She believes in the importance of raising awareness and educating people in our community about our water.
Her goal is to contribute to the education of the populace in regards to local and global ecosystems, while actively serving our environment. Together with her husband Roy, Doris is particularly interested in recycling, rehabilitation and the restoration of our water quality.
Former Event Coordinator 2011-2013
Jane Borg-Eliason
Jane graduated from the University of Wisconsin-Milwaukee as an Art / English Major, then again with a Masters Degree in Education / Psychology; Curriculum and Instructors & Library / Information Science. Jane holds five PK-12 certifications: K-12 District Supervisor, Analysis of Data to Implement Efficient Allocation of Resources, Curriculum Design, Schoolwide and District Tests and Assess

After a life spent around water on each scale ponds, creeks, rivers, Canoe Boundary Waters in Minnesota, etc. the natural murkiness of this new habitat was alarming. A sign posted along the River Greenway stating, "Don't touch the water," has left Jane with the interest and determination to assist with Save Maumee's mission. Jane was exhausted enough to retire early, moving to Fort Wayne in 2006.
Once upon a time in Milwaukee, if it fell in a river you didn't want it back. With effort, there are now numerous fish, turtles and insects and the riversides are destinations again. She believes it can happen here too!

Event Coordinator from the beginning
Ryan Bailey  2005-2016
(260) 247-1329
Ryan J. Bailey is a lifetime resident of Fort Wayne and has always been passionate about giving his time to his community. He is an avid outdoor recreationalist and wants to be heavily involved in improving the quality of our local natural resources.
Ryan has been working with Save Maumee since 2005, when restoration projects began. Ryan also represents and benefits Save Maumee by volunteering for the Little River Wetlands Project and the Allen County Partnership for Water Quality.  Mr. Bailey represented northeast Indiana waterways in Washington D.C. on Capitol Hill for Clean Water Week 2011.
Ryan will continue to use his own hands to pull out tires and other hard-to-remove items from our rivers for the greater good of the Maumee. He hopes raising awareness in our community that will show marked improvements for our river.  Ryan Bailey respectfully prefers a phone call or text.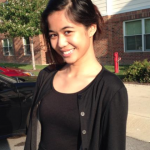 Former SMGO Intern (Biology)
Xyryl Pablo
October 2014 – 2016
Xyryl's (pronounced zie-reel) was working toward a Biology major and was a Junior at Indiana University/Purdue University Fort Wayne when working with Save Maumee.  She was born in Bangkok, Thailand and went on to live in different places, namely, Michigan, Canada, Minnesota, and the Philippines.
She had never been aware of the overwhelming importance of accessible clean water until her stay in the Philippines where she experienced the aftermath of Tropical Storm Washi in her senior year of high school. This period of her life is what ignited her interest in learning about what she could do to help conserve water resources around her, which led her to Save Maumee in Fort Wayne, Indiana.
Xyryl Pablo worked with Save Maumee to learn about what it takes to be a hands-on volunteer in our community and understand how non-profits work, through her time spent with us.  She had committed to providing 200+ volunteer hours to river work!  SMGO truly appreciates her energy and was an asset to Save Maumee!
Just a few of our Members!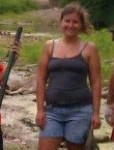 Hailey Gardner
 Save Maumee's Intern, 2012

She worked with Save Maumee as a Senior in her last semester at IPFW and Hailey graduated with a B.A. in General Studies in 2012. Having completed environmental courses with both a science and policy focus, Hailey was a dedicated volunteer with Save Maumee through her last year of college graduation. Working as an intern for Save Maumee, she collaborated on interviews, taking an active role in organization and facilitating the planning and promotion of bimonthly Save Maumee Eco-Walks in 2012.
Hailey has shown a dedication to volunteerism through her work at the Allen County SPCA. With the environment being a long time passion for her, she has decided that she is able to promote the greatest change through this type of grassroots hands-on work. Using her creativity, outgoing personality and passion for environmental protection, Hailey continues to work for the betterment of the rivers.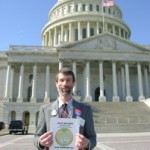 Bruce Allen
Consultant for Save Maumee
Masters in Earth Literacy
Master Gardener
Indiana Master Naturalist
Bruce has represented Save Maumee and northeast Indiana for Clean Water Week, Great Lakes Days in Washington D.C. from 2008 – 2015! Healing Our Waters-Great Lakes Coalition has provided Save Maumee funding to attend and lobby for clean water!
Pulled out more tires from the Maumee River than anyone! – This is a challenge!
We place a high value on our broad base support from local community.
---