…because one day is just not enough to plant 460 trees!  See what our largest event is all about! EARTH DAY!
Save Maumee's 13th Annual Earth Day(s)
DATES:
SUNDAY April 22, 2018
&
MONDAY April 23, 2018
DAILY TIME: 10am-4pm
LOCATION: 15503 Gar Creek Road, New Haven, Indiana 46774
Save Maumee EVENTS ARE ALWAYS
~ RAIN OR SHINE ~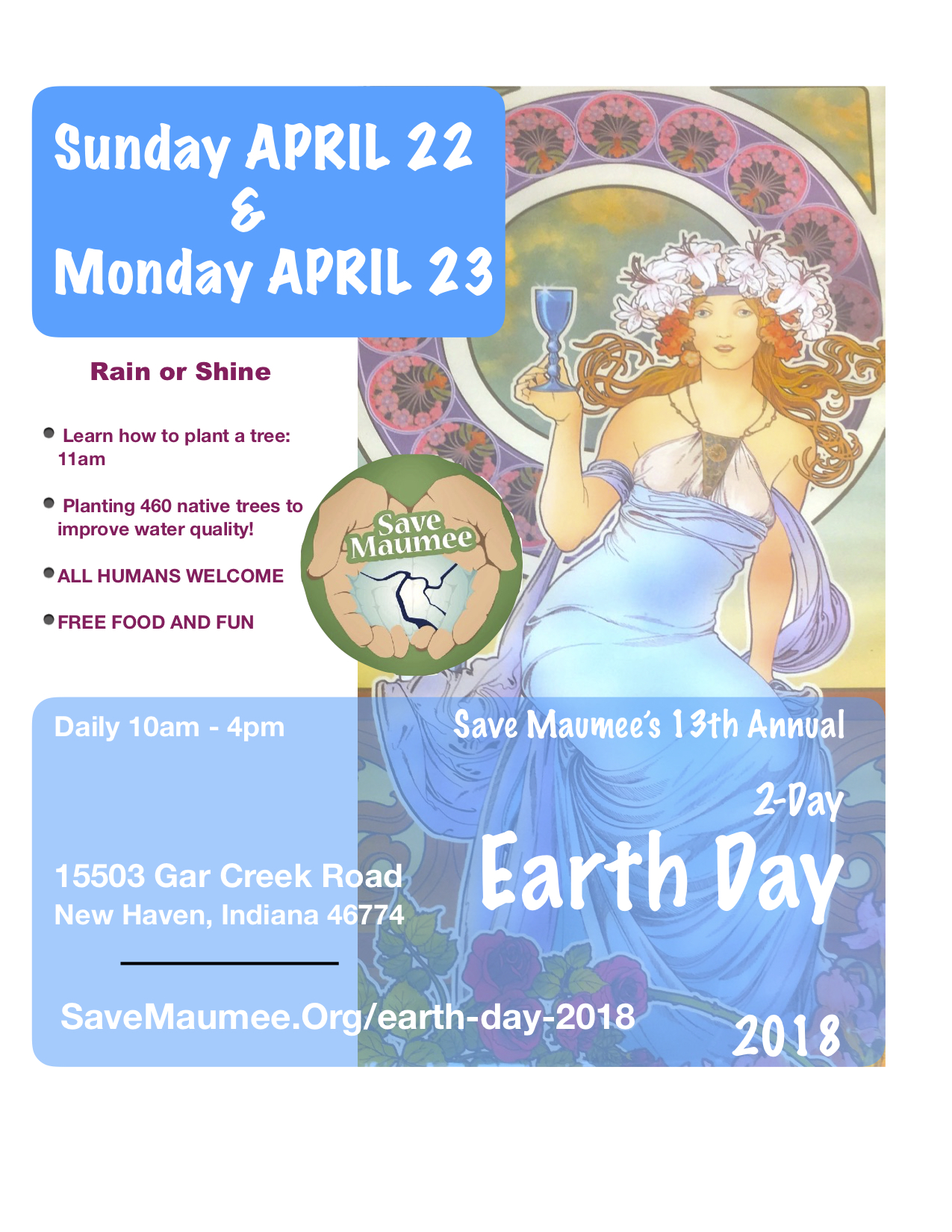 FREE EDUCATION ~ FREE FOOD ~ FREE FUN ON THE RIVERBANKS
Learn how to plant a tree at 11am daily
VEGAN FOOD FROM LUSH COSMETICS
EVERYONE IS WELCOME
Save Maumee Riparian Buffer Initiative Project boundaries are within Allen County's Upper Maumee River, Western Lake Erie Basin and are considered part of The Great Lakes Restoration Initiative Area of Concern. These projects are made possible through the federal Great Lakes Restoration Initiative (GLRI) and U.S. Forest Service.