CURRENT PLAN March 28, 2018 Lamont Drain, Current tree planting to be completed by the end of April 2018
____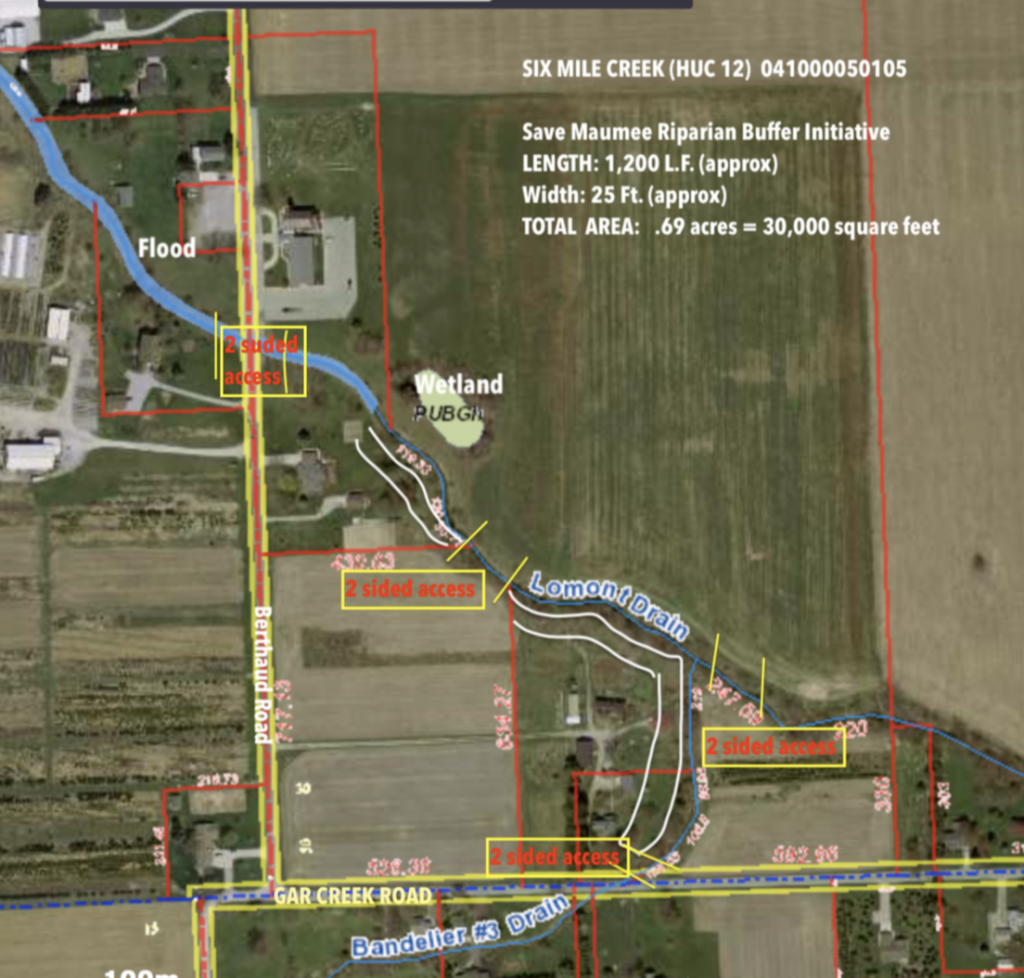 ____________________
BELOW —- ALTERED PLANS AS OF March 27, 2018
ALTERING: Removing Walter and Pam Werling from current PLAN HERE.
Drainage Board Construction Plan Lamont Drain being altered due to Big Agriculture practices by WALTER and PAM WERLING, with land owned by Son and Daughter-in-Law in Colorado.
This was the ideal water management area. All other project work is on schedule. Surrounding landowners are aware of the project and interested in Save Maumee Riparian Buffer Initiative Project #6 in Sixmile Creek along the corner of Bandelier #3 Drain.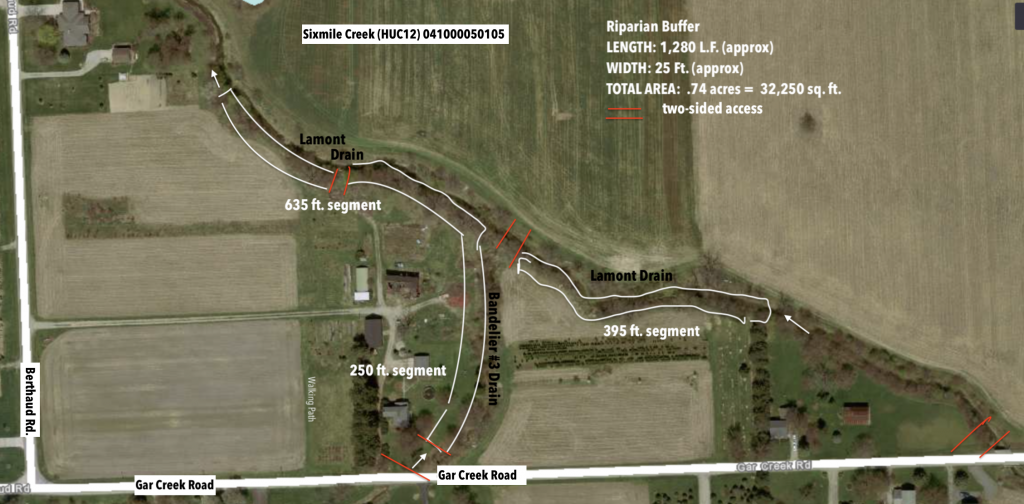 Entire Save Maumee Riparian Buffer Initiative and previous projects found here:
http://savemaumee.org/save-maumee-riparian-buffer-initiative