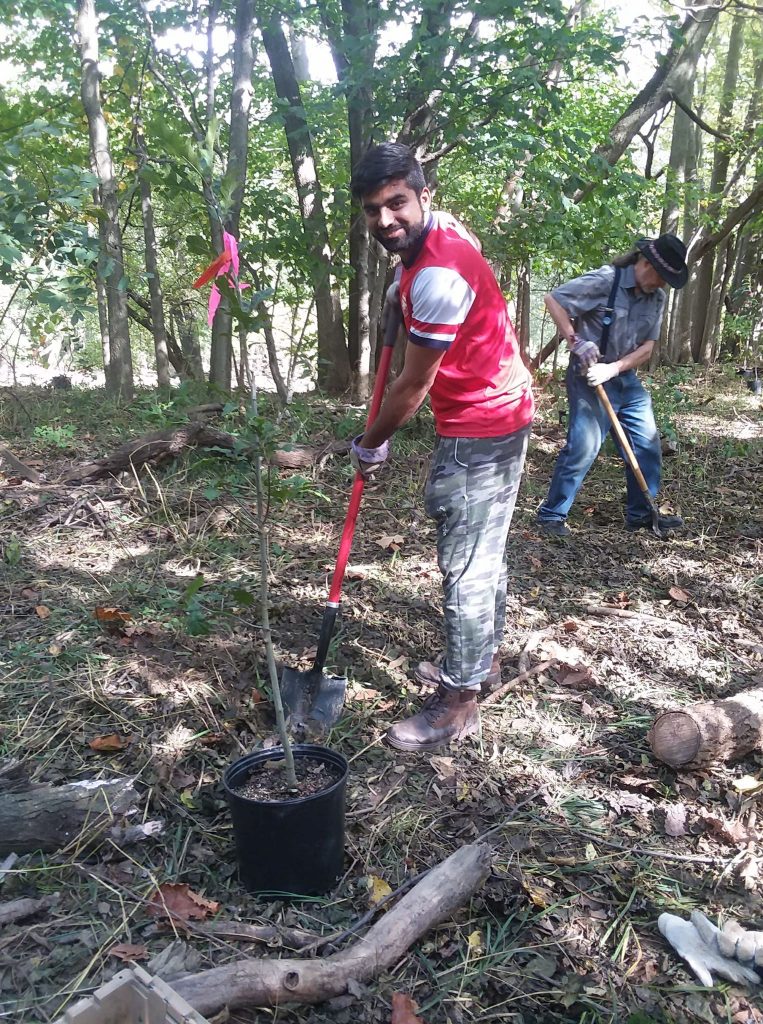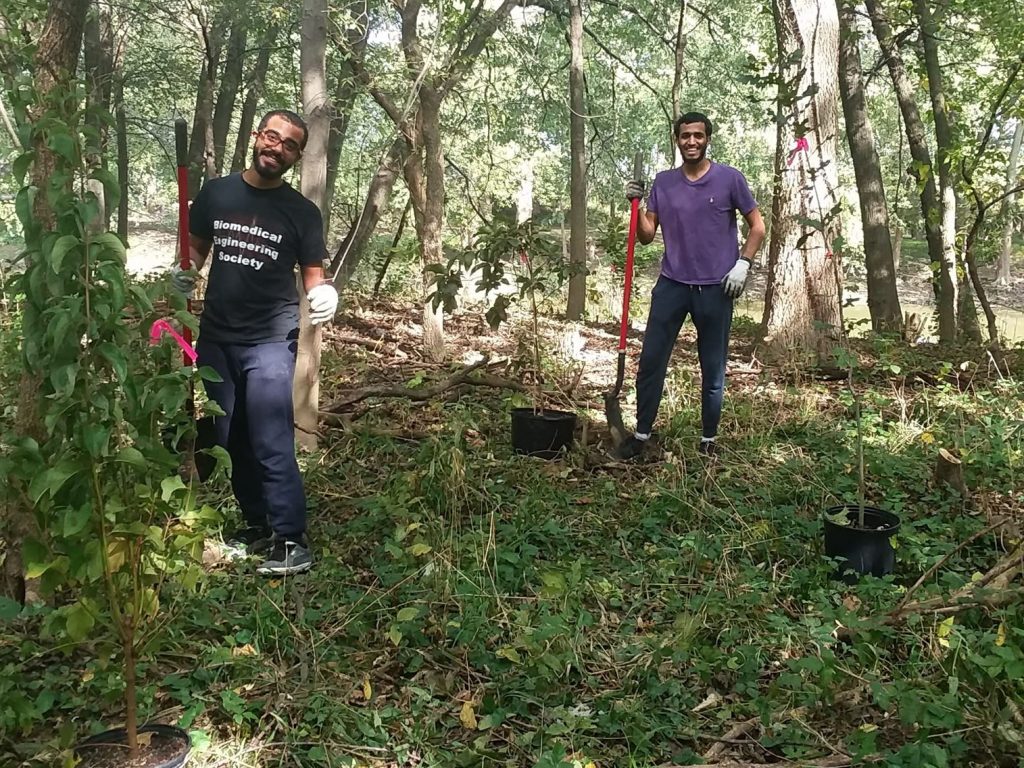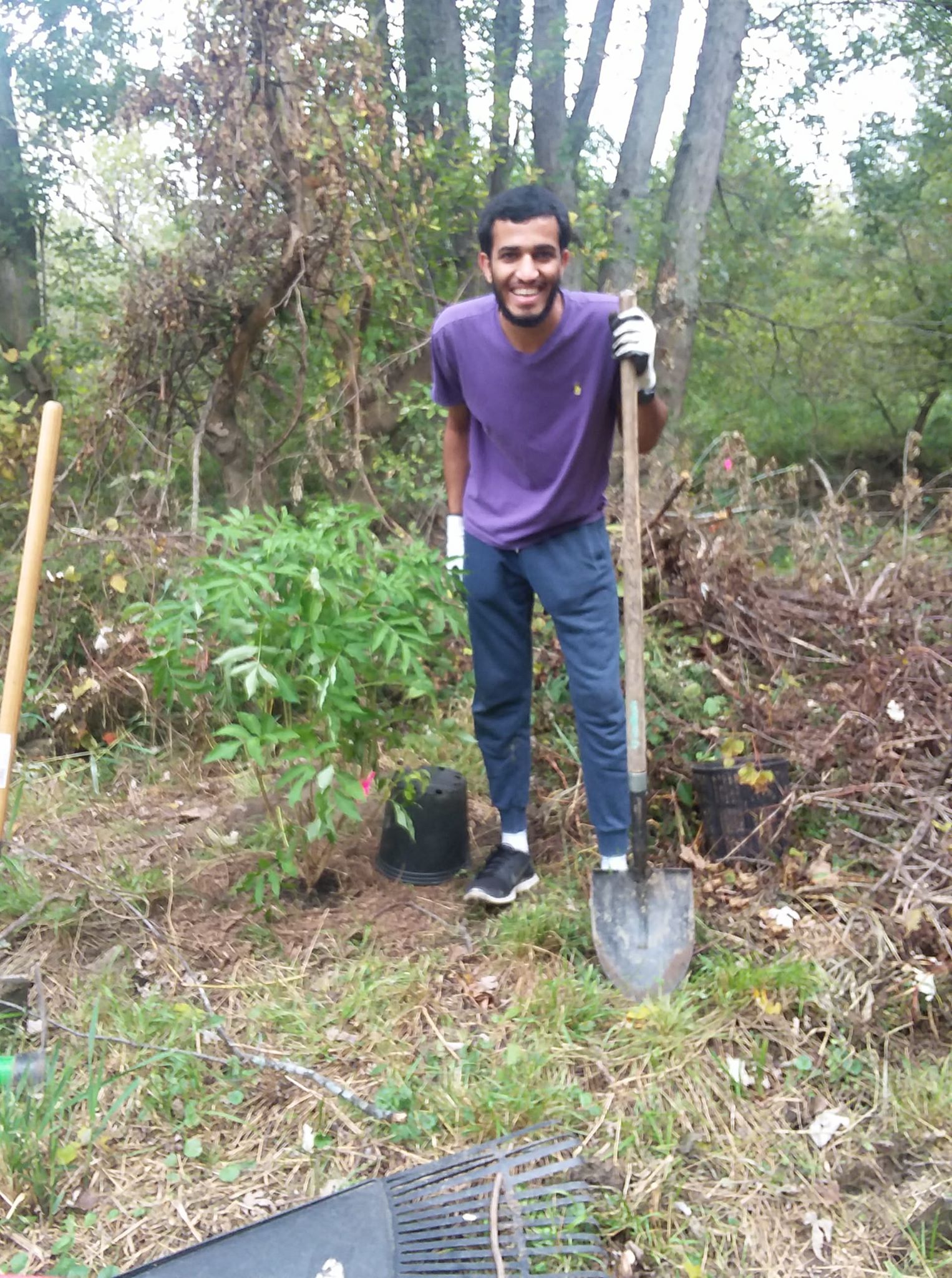 Planted 409 trees along Rodenbeck Drain &
The Maumee River over 2 Days
October 2017
BULLERMAN (HUC12)

Deetz Nature Preserve, 7801-8499 Parrott Road, Fort Wayne, IN 46803 (almost to New Haven)
CROSS STREET WHERE DEETZ NATURE PRESERVE T's at HARTZELL ROAD and where east PARROTT ROAD TURNS INTO ROSE AVE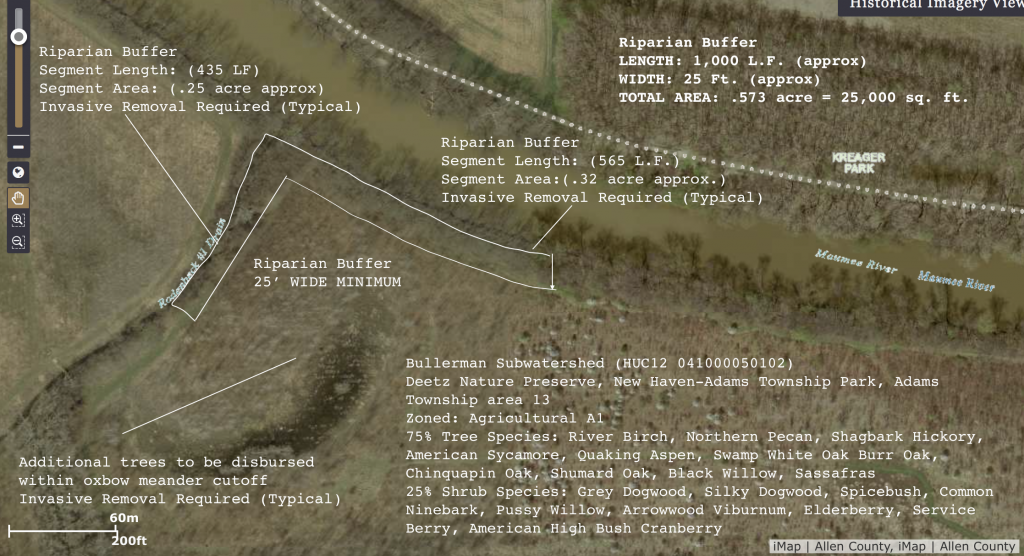 DEETZ NATURE PRESERVE: Bullerman Ditch Subwatershed Project Area October 2017, along Rodenbeck Drain and the Maumee River, adding:
409 trees, 21 native species : Riparian Buffer Initiative: TREES FOR ALL SITES
1,105 linear feet of riparian buffer X 25 feet wide = .573 acre of added forest along one of the three most critical areas of the Upper Maumee River's sub-watersheds due to: lack of riparian buffers, urban land-uses, CSO's and septic tank failures.
268 different people logged over 700 volunteer hours to remove invasive species and plant trees in October 2017 alone!
CLICK HERE FOR ENTIRE SAVE MAUMEE's RIPARIAN BUFFER INITIATIVE
CLICK HERE FOR OUR SEPTEMBER 2017 INFORMATIVE UPDATE PDF
These projects are made possible through the federal Great Lakes Restoration Initiative (GLRI) and U.S. Forest Service.
The USDA is an equal opportunity provider, employer, and lender. FULL CIVIL RIGHTS, NONDISCRIMINATORY POLICY & HOW TO FILE A COMPLAINT HERE.