Lamont Drain & Bandelier #3 Drain in HUC12 subwatershed
SIXMILE CREEK
Private Property/Allen County Drainage easement: 15503 Gar Creek Road, New Haven, Indiana 46774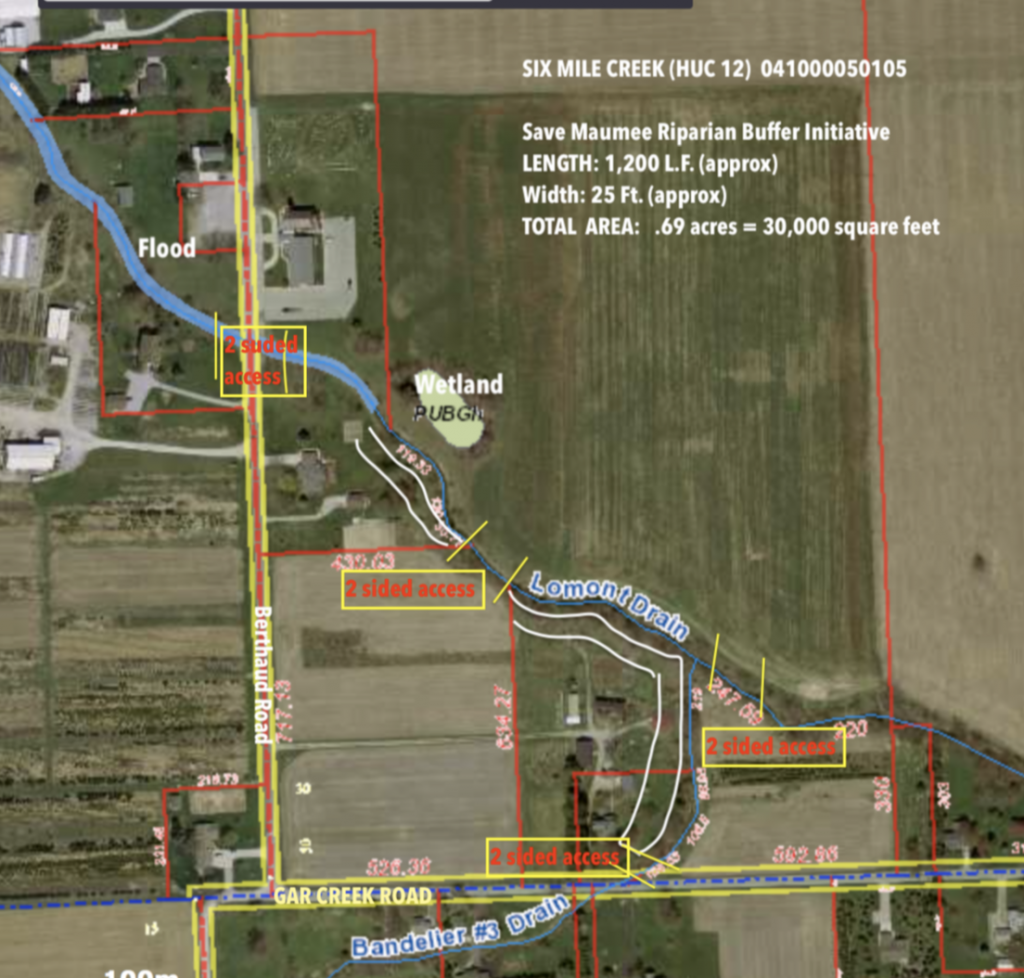 BELOW —- ALTERED PLANS AS OF March 27, 2018
ALTERING: Removing Walter and Pam Werling from current PLAN HERE.
OLD: Drainage Board Construction Plan Lamont Drain being altered due to Big Agriculture practices by WALTER and PAM WERLING, with land owned by Son and Daughter-in-Law in Colorado.
This was the ideal water management area, but Walter & Pam Werling remove ALL trees on their property. Surrounding landowners are aware of the project and are supportive of Save Maumee Riparian Buffer Initiative Project #6 in Sixmile Creek along the corner of Bandelier #3 Drain.