Roaring 20's World Faire
Saturday February 15, 2020
4pm-10pm
Freemason's Hall,
historic building completed in 1923
located at 216 E. Washington Blvd. in downtown Fort Wayne, IN 46802
Roaring 20's World Fair with a Side Show Theme
Live Local Bands: El Camino Hot Tub & Adam Baker and The Heartache recreating sounds of the Roaring 20's
Side Shows: Pyroscope performances, belly dancing, fortune teller, Magician Magic Jerry, jugglers
Carnival games, Raffle, Door Prizes, 20's dress up photo booth  (IGC Charity Gaming#12702)
Local Vendors: Maumee River Leather Goods, Avocado Shag Shop, Plant Happiness, Golden Green Soap Company, Kelly Pottery, Mz Madstone, Blessing Moon Herbs
1920's style cocktails and hors d'oeuvres will be served by Old Crown Coffee Roasters
Photo Booth by Sugar Moon Photography ~ so dress up to commemorate the era!
Innovation and Technology sponsorship will be provided by Kanak Naturals sustainable compostable dinnerware and then Dirt Wain will compost all our trash! Being the example to Fort Wayne's carbon neutral future by fostering a culture of environmental responsibility and regenerative economic activity! Locals of course!
More being planned for a very unique evening!
THEME: Roaring 1920's World Faire
DATE: Saturday February 15, 2020
TIME: 4-10pm
VENUE: Freemason Hall 216 E. Washington Blvd. (downtown Fort Wayne) 46802
Join us for our annual fundraiser extravaganza! Save Maumee is hosting a Roaring 20's World Faire fundraiser from 4-10pm on February 15, 2020 at the Freemasons Hall.  All money raised will support the local nonprofits work, to keep hands-on restoration projects free to the public. The group boasts that the event is not one to be missed, with all kinds of live entertainment and "side shows" throughout the 6 hour evening.
With a 1920's theme, The Freemasons Hall located at 216 E. Washington Blvd. Fort Wayne, IN 46802 will not disappoint. All the fun will be located within this beautiful historic building that was completed in 1926!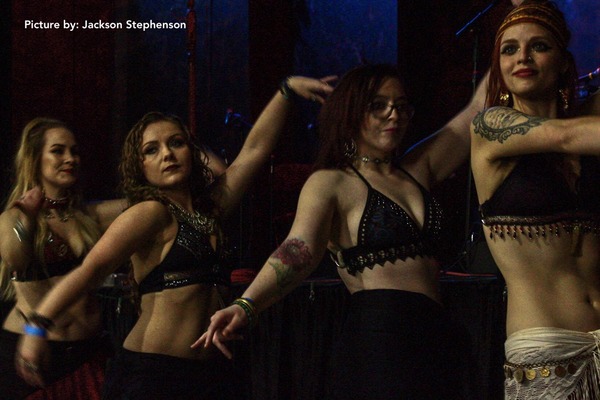 "Moving into 2020 with our Roaring 20's World Faire Fundraiser, our volunteers will be dressed up, and we would love to see everyone's creative attire! So don't be afraid come in jeans and a t-shirt or dress to the nines in your best garments," says Abigail King, Save Maumee's President. "It will be a lovely day to follow the Valentines Day Hallmark Holiday so bring your Valentine, come find someone, or just wander-in to see the show we have planned!"
"2020 is a great time to celebrate 100 years of great food, dance, culture, ideas and technology sharing all wrapped up into one evening with a historic World Faire theme," says Save Maumee's Secretary, Lauren Conklin. "Our whole fundraiser committee has been working very hard to make it extra special this year!  We are now looking for raffle donations to raise money that will support our work.  All of our money goes into these projects and local business has been very generous in the past."


Save Maumee wants you to kick off the evening at 4pm with featured hors d'oeuvres, beverages, and alcohol for the 21+ guests provided by Old Crown Coffee Roasters. Entertainment includes live music by local bands; El Camino Hot Tub and Adam Baker and The Heartache, who will be recreating sounds of the roaring 20's. Fiery dances by Pyroscope will be complemented by a graceful belly dancer show. Guests can have their fortunes read, have magic tricks performed at their table and play carnival games!  Come to win something in the raffle from local business, or win a door prize for just buying a ticket! Everyone should definitely have their picture taken in the Photo Booth area to commemorate another 100 years!
The entire family is invited to this shindig as it unfolds into the carnival that only Save Maumee could produce! Roaring 20's World Faire will be supporting shovel-ready projects the group has been known to produce. V.I.P. or pre-sale tickets are available for purchase previous to the event, or just purchase tickets at the door. For more information visit the website  https://savemaumee.org/worldfairefundraiser/.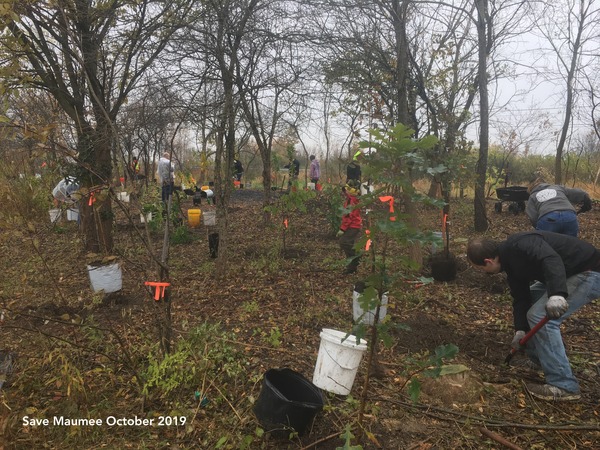 "Save Maumee volunteers do the real work! In 2019 alone we planted 1,080 trees and removed all the invasive species that don't belong there to prepare the sites. I remember logging over 1,880 hours of volunteers this year. These people make the work possible and who feel like family because they care…and show up," says Abigail King, Save Maumee President.
Ticket Details:
$30 – V.I.P. Lounge on the 2nd story of the mezzanine to see everything from a bird's eye view with exclusives for you and your party ONLY. With V.I.P purchase you will receive a drink ticket, food, exclusive entertainment, and a guided tour of entire Freemason Hall.
$8 – Pre-Sale Admission tickets provide entry into the World Faire at a discounted price!
$10 – General Admission tickets at the door will gain you, family and friends' entry into the event of the year!
Freemason's Hall, Masonic Temple
This should be quite an extravaganza! Live local music & entertainment, local vendors, VIP mezannine and all the good times Save Maumee brings to our only fundraiser for 2020!
Bring your Valentine or come find one! The entire family is invited to this shindig!
Side Show Entertainment:
Raffle & Door Prizes (IGC Charity Gaming# 12702)
Raffle & Door Prizes:
Old Crown Coffee Roasters
J.K. O'Donnell's
Golden Green Soap Company