~15th Annual~
Save Maumee's 2-Day Earth Day 2020
Saturday ~ April 18
Sunday ~ April 19
RAIN OR SHINE
Planting 250 Native Trees!
Save Ma_mee ~ The only thing missing is U!

Location to be announced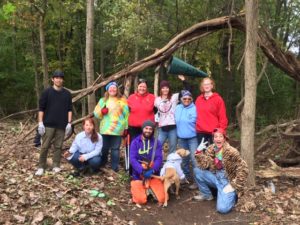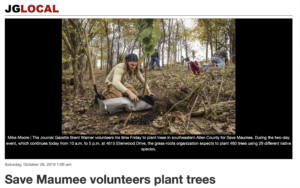 Removing riverbank garbage 

Distributing seed from Eagle Marsh, Little River Wetland Project! 

Donations are accepted not expected ~ $ helps to keep the fun flowing! Don't just dream about clean rivers…Come out & help….if not you….WHO?
Well, the good news is we will be back again next year and the year after that – to plant native riparian trees, seed & clean up the banks of the Maumee River to raise awareness about the conditions of our beautiful waterways.
Our projects heart & soul is in our citizen volunteers! The river thanks you from its bottom! Rivers NEED YOU!