11th Annual
Canoe Clean-Up, Can YOU Clean-Up?
Saturday SEPTEMBER 8, 2018
11am-3pm
RAIN OR SHINE
Save Ma_mee ~ The only thing missing is U!



Riverfront Development construction is underway! So we will be meeting under the Harrison Street Bridge!
FREE CANOE RENTAL WITH ID! From Fort Wayne Outfitters Bike Depot!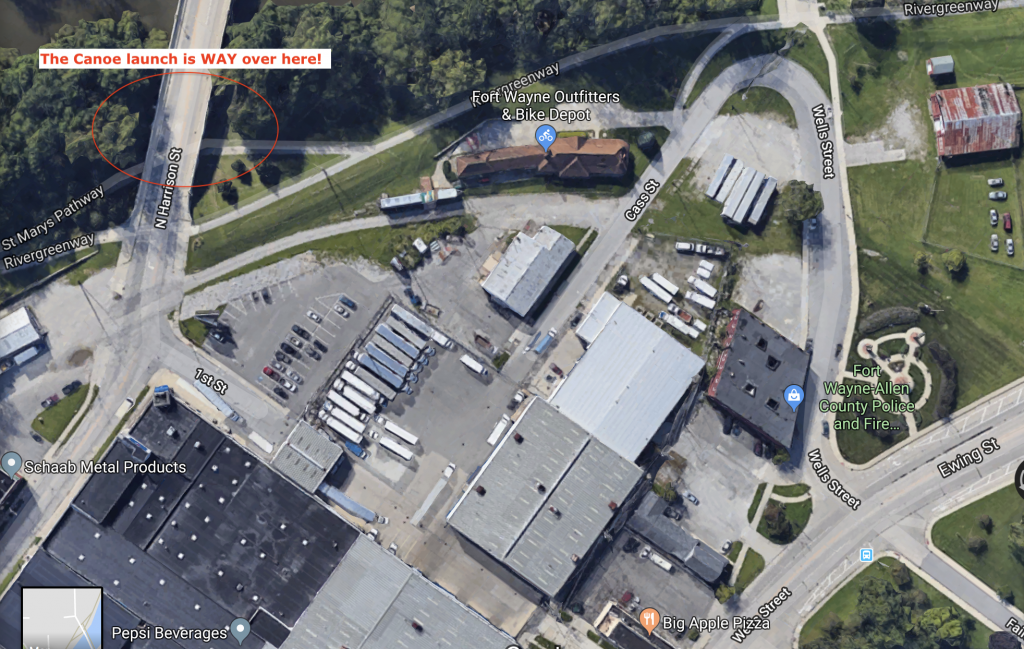 Cleansing the St. Mary's riverbanks of garbage helps water quality in Fort Wayne and downstream

We will not be distributing leftover chaff from Earth Day because this area is under construction for riverfront development. ("Chaff" is the the husks of grains and grasses that are separated during threshing, the membranous, brittle bracts of the flowers of certain plants – which contains between 10%-50% viable seed)

FREE FOOD AND FUN – Donations are accepted not expected ~ $ helps to keep the fun flowing! Don't just dream about clean rivers…Come out & help….if not you….WHO?
Well, the good news is we will be back again next year and the year after that – to plant native riparian seed, clean up the banks of the St. Marys River to raise awareness about the conditions of our beautiful waterways.
Our projects heart & soul is in our citizen volunteers! The river thanks you from its bottom! Rivers NEED YOU!